Working in fastpages
Getting this site setup
Well that was relatively painless.
Here's a site made out of (mostly) jupyter notebooks. This post is just a jupyter notebook. 😎 Thanks, fastpages! 🚀
Setup is a breeze: fastpages made it really easy to setup from their repo. Using an auto-generated pull request, was able to get a new repo up and running with no trouble.
Connect to existing stuff: Connecting to GitHub Pages site zachbogart.github.io was easy. Just set it as the baseurl.
Tracking Notebooks: Was worried that the use of jupyter notebooks to render the posts might mean that the .ipynb files have to be git tracked. This can be a pain cause there is a lot in each notebook, so running a notebook without changing code will still lead to git changes, which are difficult to parse without additional tools.
What Will Require More Understanding
Handling Images: For previous posts, I used images as thumbnails and at the start of each post. In my experimenting, was finding I had to copy the image in two places: my_icons in the _notebooks folder and in the images folder. Wondering if there is a cleaner way to include an image in just one place (the docs mention that the social media image can only be set under images).
It's a big machine: The repo can be pretty intimidating. There are a lot of folders that make it go and a bunch of files with "THIS FILE WAS AUTOGENERATED! DO NOT EDIT!" penciled in. Will take some getting used to, getting comfortable with the setup and knowing what parts I should touch. There are some files that I could burn myself on, so I will go slow, use oven mitts, and try not to void any warranties.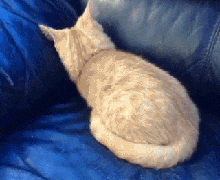 Image Credit
waving hello by Zach Bogart from the Noun Project
Differential Analyzer from "NASA on The Commons" on Flickr Commons

Cool Description: Differential Analyzer built under the direction of Harold Mergler in the Instrument Research Section. The technician is preparing a data report. This equipment was located at the Lewis Flight Propulsion Laboratory, LFPL, now John H. Glenn Research Center at Lewis Field, Cleveland Ohio.
1. Jupytext is a super useful way to save off jupyter notebooks as other formats. I use it all the time. Pairing a notebook is easy and you can just set it and forget it. Note: If in JupyterLab, use "View > Activate Command Palette" or "Shift + Cmd + C" to "Pair..." a notebook format. Took me a while to find out how to do this! ↩